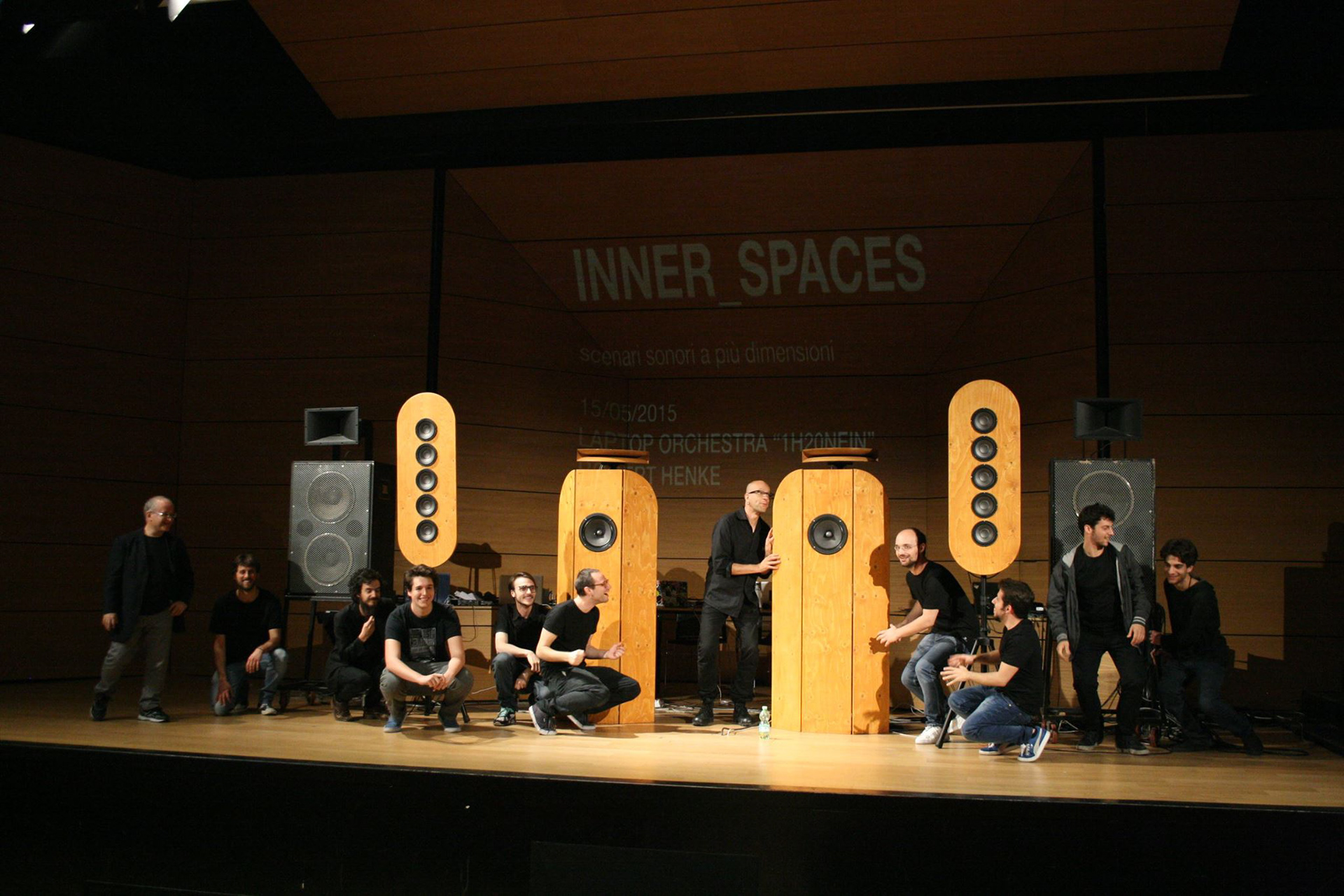 Una formazione coordinata di computer guida l'ascoltatore in un immaginario viaggio su sei mondi differenti, tra performance visive ed uditive.
Laptop Orchestra nata nel 2014, è stata la prima formazione di questo tipo nata nel Conservatorio di Milano. Ha portato l'esperienza di un' orchestra elettronica connessa in rete in tempo reale, sperimentando nuove possibilità di composizione musicale. 
Nel 2014 ha presentato uno spettacolo audio/video in collaborazione con "Anteo" nella sala Puccini di Milano. Sempre nel 2014 grazie a un progetto di scambio culturale UK/Italia, ha presentato uno spettacolo audiovisivo al Conservatorio di Birmingham omaggio ai pionieri della storia della musica elettronica italiana.
Nel 2015  ha aperto il concerto di Robert Henke aka Monolake sull'Acusmonium dell'auditirium San Fedele di Milano e alla Fabbrica del Vapore di Milano.
.
A coordinated  Laptop Orchestra guides the listener on an imaginary journey on six different worlds, between visual and auditory performances.

1h20nein ensemble was born in 2014, it was the first formation of this type born in the Milan Conservatory. 
He brought the experience of an electronic orchestra connected online in real time, experimenting with new possibilities of musical composition.
In 2014 he presented an audio / video show in collaboration with "Anteo" in the Puccini room in Milan. Also in 2014, thanks to a project of cultural exchange UK / Italy, he presented an audiovisual show at the Birmingham Conservatory, a tribute to the pioneers of the history of Italian electronic music.
In 2015 he opened the concert by Robert Henke aka Monolake on the Acusmonium of the San Fedele auditirium in Milan and at the Fabbrica del Vapore in Milan.